What is Virtualab?
Virtualab is a Virtual Congress of the Argentine Biochemistry Foundation (FBA according to its acronym in Spanish).
What is it about?
On Virtualab we use the Internet to put the best of Clinical Biochemistry on your PC, your tablet or mobile phone.
Who can participate?
Virtualab is aimed at the community of professionals and students of the National and International Clinical Laboratory (Biochemistry and equivalent degrees).

How does it work?
Video dissertations
Complementary materials
Chats forum
AUTHORITIES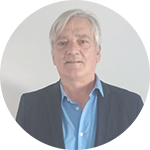 Organizing Committee
Presidente
Dr. Claudio Duymovich
Vicepresidente
Dr. Guillermo Pandolfi
Secretario
Dr. Marcelo Canala
Prosecretario
Dr. Jorge Bongiovani
Tesorero
Dr. Héctor Benitez
Protesorero
Dr. Lucas Lorini
Vocales
Dra. María Alejandra Arias
Dr. Carlos Crouzeilles
Dr. Santiago Gauna
Dr. Pedro Luis Milani
Dra. María Laura Romano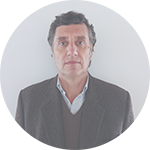 Scientific Committee
Presidente
Dr. Gustavo Borrajo
Vicepresidentes
Dr. Raul Girardi
Dr. Eduardo Freggiaro
Consejo Asesor
Dr. Khosrow Adeli
Dra. Nilda Fink
Dr. Jorge Morancho Zaragoza
Dra. Raquel Yahyaoui
Consejo Consultor
Dra. Cristina Alonso
Dra. Marcela Benahim
Dr. Agustín Bolontrade
Dr. César Collino
Dra. Laura Delaplace
Dra. Ana María Guercio
Dr. Néstor Litwin
Dra. Viviana Mesch
Agradecemos la difusión a
Súmate con el #virtualab2021
Comunidad Virtualab
Contact
FUNDACIÓN BIOQUÍMICA ARGENTINA
Viamonte 1167 – Ciudad Autónoma de Buenos Aires
+54 (11) 5032 8220 int. 241